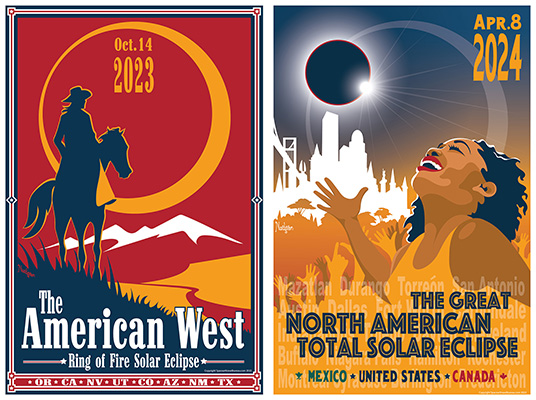 The American Astronomical Society (AAS) Solar Eclipse Task Force will host a solar eclipse planning workshop Friday-Saturday, June 9-10, 2023, in Albuquerque, New Mexico. It will immediately follow the 242nd AAS meeting, which convenes in Albuquerque June 4-8.
This workshop is for everyone involved (or wanting to become involved) in preparing their community for the October 2023 and/or April 2024 North American solar eclipses, whether on or off the eclipse path(s).
Registration will open by early April. The workshop will be conducted as a hybrid, accommodating both in-person and remote/virtual attendees.
Whether you're already working on plans for the coming eclipses or haven't yet begun, this workshop will provide you with practical, actionable advice and information to help ensure successful and inspiring engagement with the coming eclipses.
More Information
Details on the workshop venue, hotel accommodations, and program will be available soon. See our workshops page for information about past and future workshops, including links to recordings and presentations from our April 2021, April 2022, and October 2022 workshops.