Save the Date!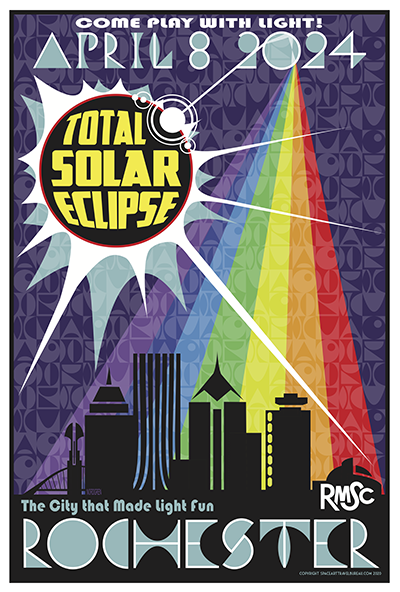 The American Astronomical Society (AAS) Solar Eclipse Task Force will hold its next eclipse-planning workshop on Friday and Saturday, October 21 and 22, 2022, at the Rochester Museum and Science Center (RMSC) in Rochester, New York, with remote access available too.
We anticipate attracting hundreds of astronomers, educators, local and state officials, and others involved (or wanting to become involved) in preparing their communities for the 2023 and 2024 North American solar eclipses.
The workshop will feature a full program of invited talks, breakout sessions, contributed posters, and networking opportunities.
To receive announcements when registration opens and we call for contributed presentations, please join our email list.
See our workshops page for information about past and future workshops, including links to recordings and presentations from our April 2021 and April 2022 virtual workshops.