Registration Instructions
The American Astronomical Society (AAS) requires that all in-person attendees at our October 2022 Rochester workshop be up to date on COVID-19 vaccinations and boosters. Please download and read the full AAS coronavirus policy (PDF) before uploading your documents to CrowdPass, the vendor we use to verify attendees' vaccination status.
Accepted Vaccines: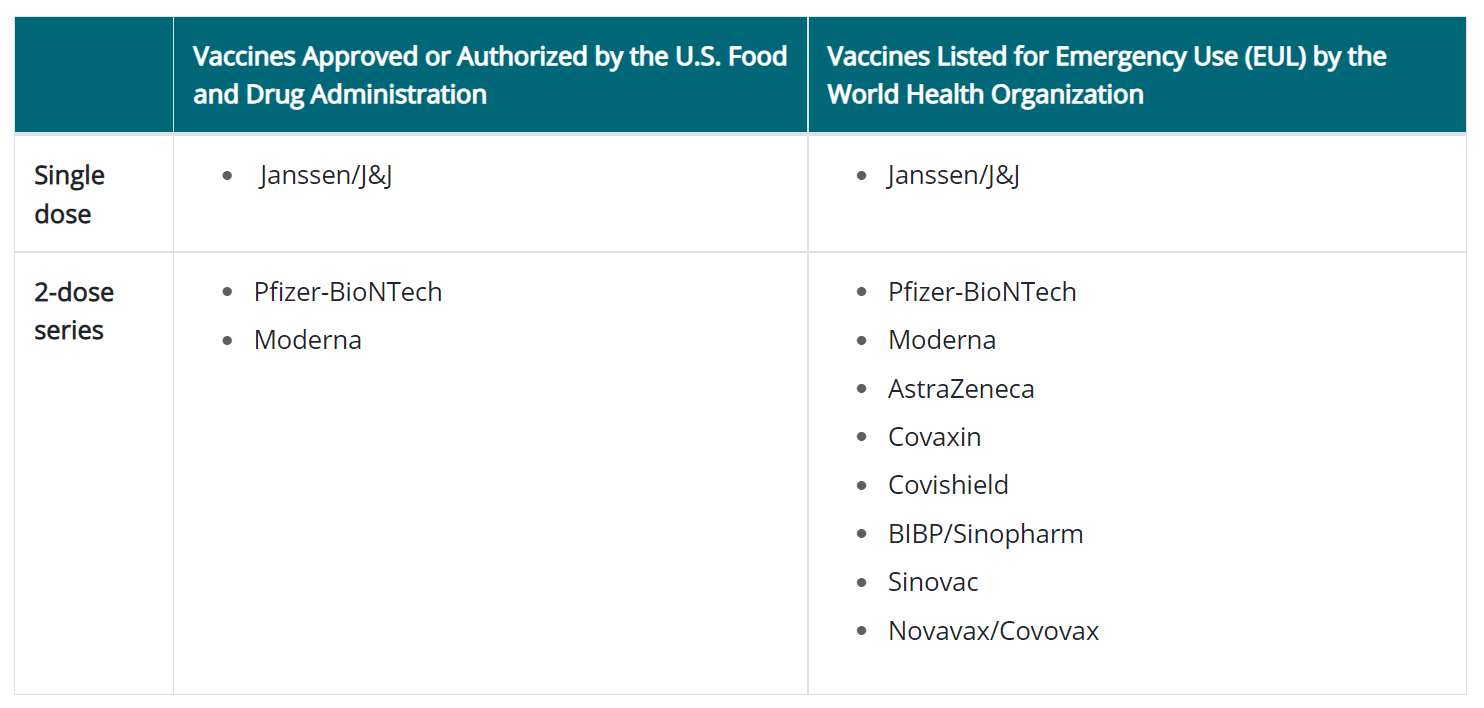 We have a two-step registration process:
Verify vaccination status (in-person registrants only) — Step 1 instructions (PDF)
Register for the workshop (in-person and virtual registrants) — Step 2 instructions (PDF)
Please note that it can take up to two business days for the vaccine verification (step 1) to be processed before you can register (step 2). Since the in-person registration deadline is Tuesday, October 18th, you should begin step 1 by Friday, October 14th, if you plan to attend in person. When you get to step 2, you'll need to enter the six-digit verification code sent to you by CrowdPass. Beware that the email from CrowdPass with your verification code may end up in your spam/junk folder, so if you don't find that email in your in-box within two business days of completing step 1, check your spam/junk folder.
Virtual participants may skip step 1 and proceed directly to step 2. When asked to enter your CrowdPass code, type VIRTUAL (all uppercase).
Registration (step 2) is managed by the AAS on their member website. Sign in with your AAS username and password, which you've done before if you've attended a recent AAS meeting. If you've forgotten your login credentials, click the "Forgot username?" or "Forgot password?" link and follow the instructions that pop up. If you don't already have an account with the AAS, you'll need to create one, which costs nothing and will save you time when registering for future workshops. If you have trouble or don't know if you have an AAS account, see the step 2 instructions linked above or email reg-help@aas.org.
1. Verify Vaccination Status        2. Register for the Workshop
Registration Fees
In-person registration: $150
Virtual registration: $25
Deadlines
Last day to register (for in-person or virtual attendance): Tuesday, October 18, 2022
Last day to switch from in-person to virtual attendance and receive a partial refund: Friday, October 14, 2022
Last day to cancel either category of registration and receive a full refund: Friday, October 14, 2022
Questions
For questions about the registration process, email reg-help@aas.org. For questions about the workshop itself, email eclipse@aas.org.