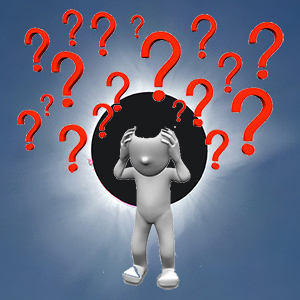 As we start receiving questions about the August 21, 2017, solar eclipse across America, we'll start answering the most frequently asked questions here. In the meantime, here are some links to other FAQ pages whose answers we trust:
And here's a particularly interesting question and answer:
Do you have questions not answered at the links above? Please contact us, and we'll do our best to answer them here. Sorry, but we won't be able to answer individual questions by email.